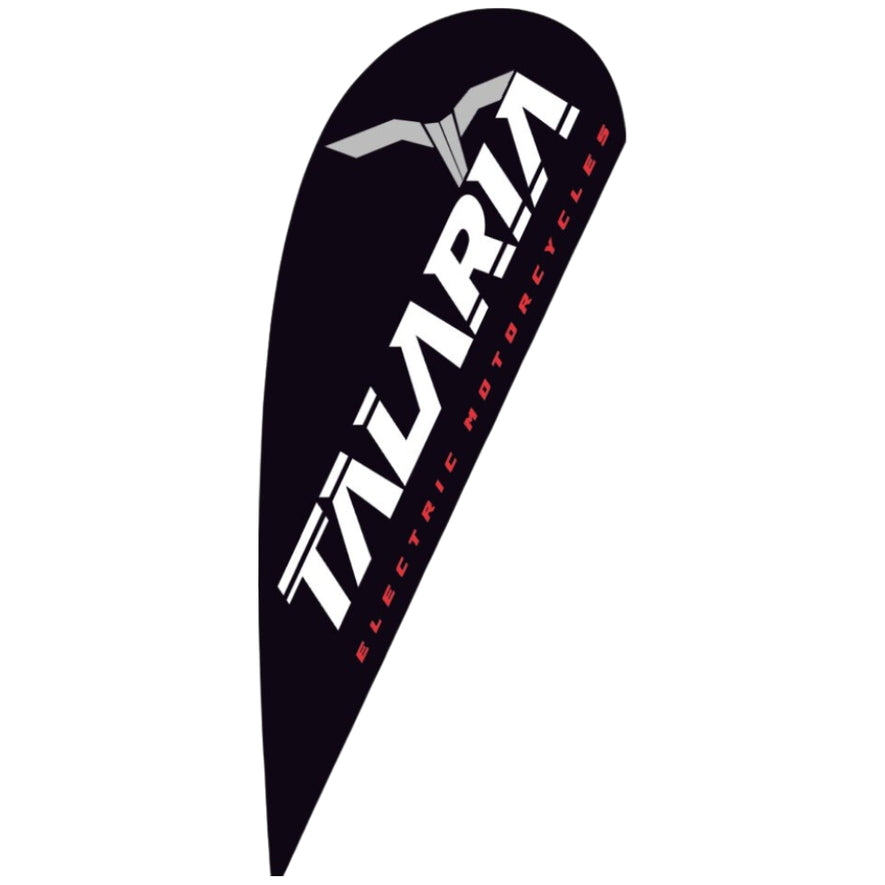 Color: BLACK color allows for excellent contrast with logo details, highlighting the essence and style of TALARIA.
Structure: Flags come complete with pole and base, ready to be assembled and used.
Exhibition Stand: An ideal product to enhance your exhibition stands and make them visible even from a distance, perfect to pair with the TALARIA gazebo.
Dimensions: TALARIA Drop Flag 85x225 cm
The goal of this exhibition flag would be to capture the essence of the motorcycle riding experience, combining style, speed, and technology into an eye-catching design that attracts the attention of potential buyers and motorcycle enthusiasts at the booth.