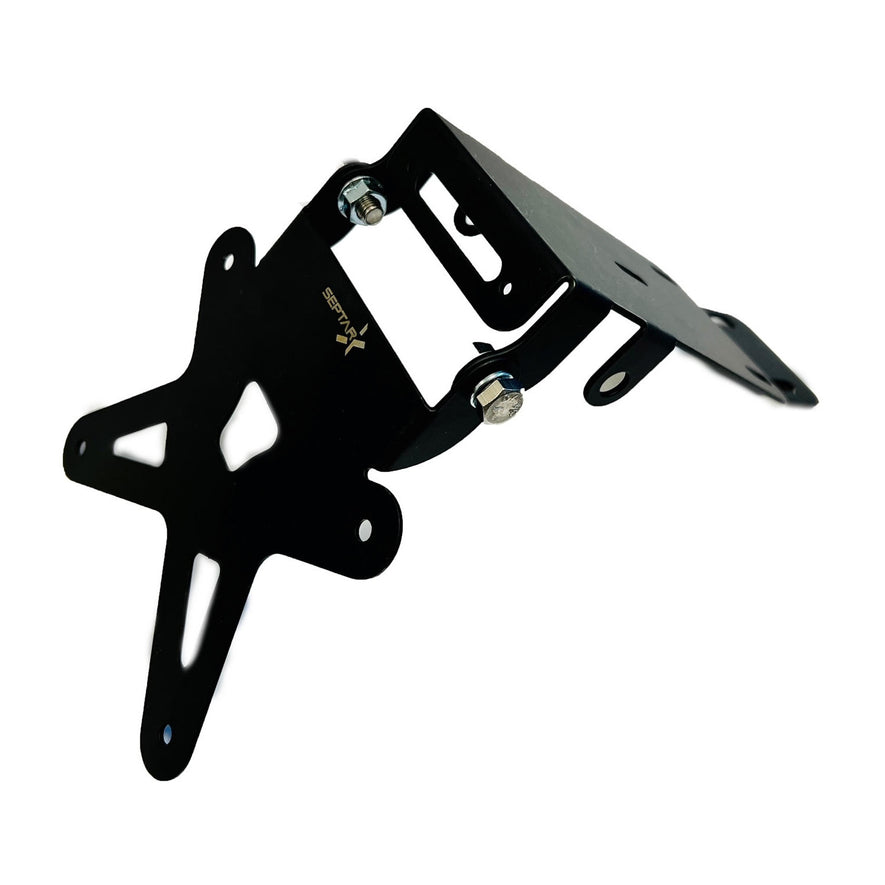 Product Code: SEP-PT
The SEPTAR adjustable tilt dedicated license plate holder is a high-quality solution designed for the Talaria Sting. Made of powder-coated steel, this license plate holder offers exceptional durability and corrosion resistance, ensuring that it maintains its sleek appearance over time.
One of the distinctive features of this product is its adjustable tilt, which allows you to position the license plate holder according to your aesthetic preferences or specific needs of your motorcycle. You can adjust the tilt upward or downward to achieve the desired effect and ensure optimal visibility of your license plate.
The SEPTAR dedicated license plate holder is a handcrafted product designed and manufactured in Italy with meticulous attention to detail and uncompromising quality of craftsmanship. This ensures that the license plate holder fits perfectly with the design of your Talaria Sting, offering an elegant look and impeccable mounting precision.
Its solid and robust construction ensures a secure grip on your motorcycle, keeping the license plate holder in place even during rides on rough roads or in windy conditions.
Choose the SEPTAR adjustable tilt dedicated license plate holder for a functional and high-quality solution for your Talaria Sting. With its adjustable tilt, durability, and Italian craftsmanship design, this product provides you with a reliable solution to securely and aesthetically mount your license plate, complementing the look and performance of your motorcycle.
Quantity: 1