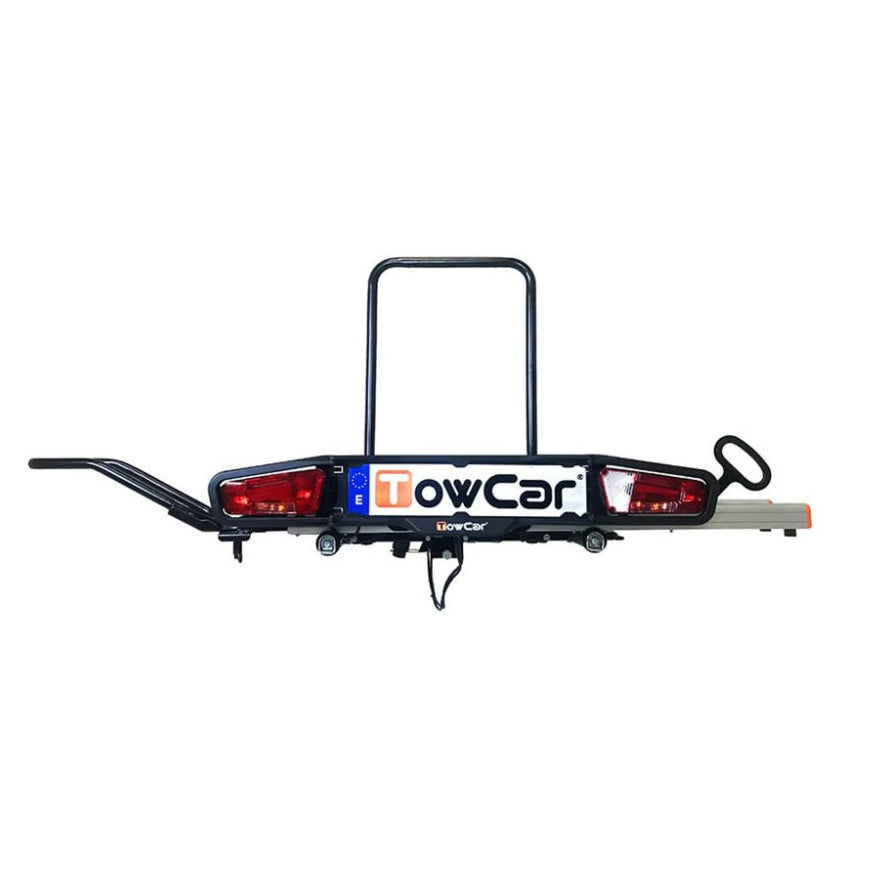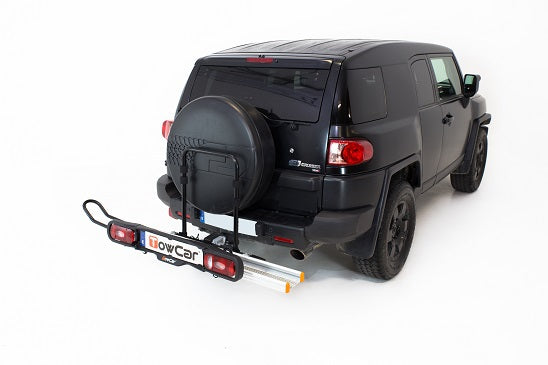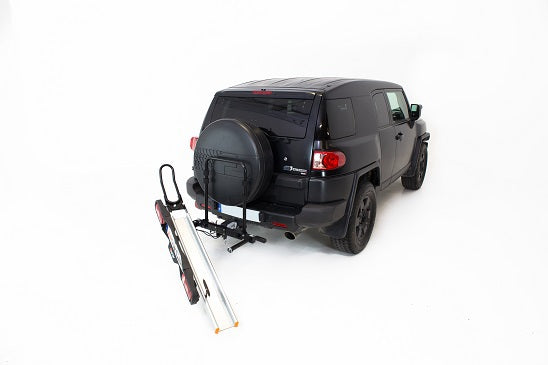 Product Code: TC-PM-BAL
The TowCar Balance motorcycle carrier is a practical and convenient solution for transporting your motorcycle. Equipped with a tilting guide, this motorcycle carrier simplifies the loading and unloading process, providing you with a comfortable transportation experience.
This motorcycle carrier easily fits onto your vehicle's tow hitch. With automatic attachment to the tow hitch, you can quickly and securely install it without the need for additional tools or fastening devices.
With an empty weight of 25 kg and a payload capacity of 75 kg, the Balance carrier offers sturdy strength and can safely support your motorcycle during transportation. The steel frame ensures the durability and robustness required to handle challenging roads and routes.
The wheel guide width is 130 mm, while the wheel guide adapter has a width of 105 mm. These dimensions allow for the secure and stable transportation of various wheel sizes.
The overall dimensions of the Balance motorcycle carrier are 175 x 80 x 49 (width x height x depth), providing ample support area for your motorcycle and enabling you to transport it comfortably and safely.
Choose the TowCar Balance motorcycle carrier for easy and secure transportation of your motorcycle. With its tilting guide and reliable attachment features, this carrier offers you the peace of mind that your motorcycle will be well-protected during the journey.
Technical Specifications:
Fits onto the tow hitch
Automatic attachment to the tow hitch
Weight (empty): 25 kg
Payload capacity: 75 kg
Steel frame
Wheel guide width: 130 mm
Wheel guide adapter width: 105 mm
Dimensions: 175 x 80 x 49 (width x height x depth)