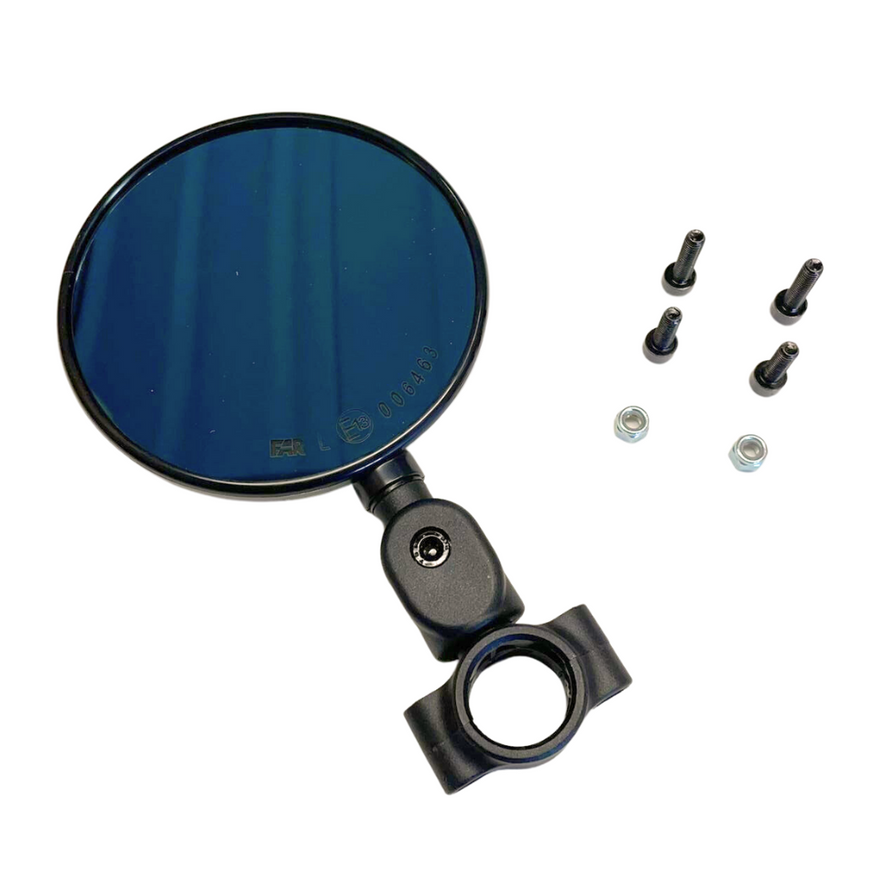 Product Code: FAR-SR-1
The adjustable rearview mirror is a versatile and practical accessory for your motorcycle. It is designed to fit all handlebars with a diameter of 22mm and 28mm, making it universal and compatible with most motorcycles on the market.
One of the distinctive features of this rearview mirror is its ability to fold inward when not in use. This feature helps protect the mirror from any impacts or damage when parking or riding in tight spaces.
The mirror has a diameter of 100mm, providing a clear and panoramic view of the rear of the motorcycle. The total length of the mirror is 160mm, offering a wide visibility area to ensure your safety while riding.
Mirror Diameter: 100mm

Total Length: 160mm