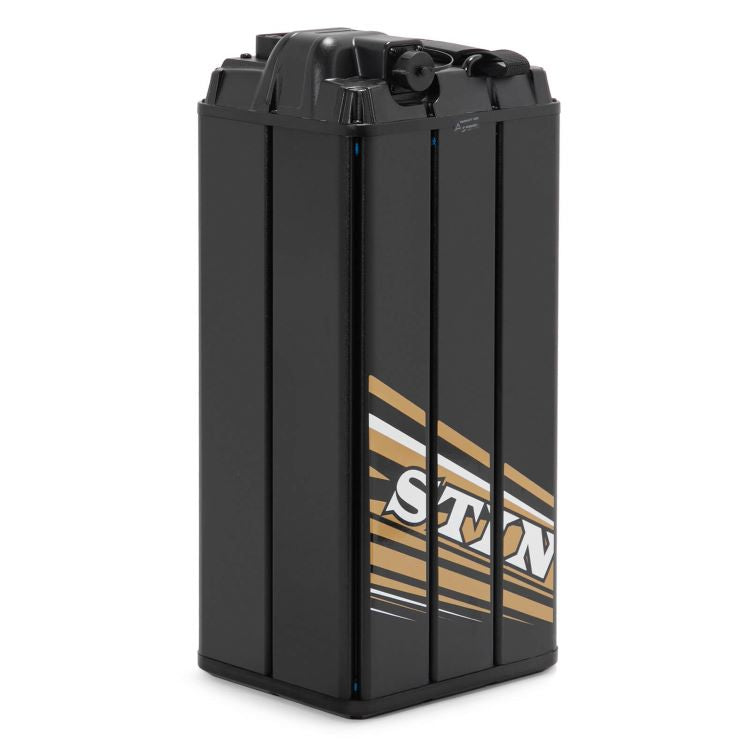 Product Code: 23000-56000-000
The Lithium-Ion Battery Pack (60V/38Ah) is an ideal option for powering your Talaria Sting with reliable and high-performance energy.
This battery pack is based on lithium-ion technology, which offers numerous advantages over traditional lead-acid batteries. With its nominal voltage of 60V and a capacity of 38Ah, this battery pack provides significant power and long-lasting usage for your Talaria Sting.
Lithium-ion technology offers higher energy density, which means the battery pack can provide greater range compared to conventional batteries. Additionally, its 38Ah capacity ensures extended usage duration, allowing you to tackle long distances without worrying about frequent recharging.
This lithium-ion battery pack is designed to perfectly fit the Talaria Sting, ensuring easy installation and seamless integration into the vehicle. With its compact design and optimized dimensions, the battery pack securely and stably fits your Talaria Sting, enabling optimal performance.
Furthermore, this lithium-ion battery pack comes with an integrated Battery Management System (BMS) that constantly monitors voltage, current, and temperature. This BMS ensures safe charging and discharging, protecting the battery and extending its overall lifespan.
The Lithium-Ion Battery Pack (60V/38Ah) is the perfect choice for reliable and long-lasting performance for your Talaria Sting. With its powerful power supply and increased range, you can enjoy your adventures safely and efficiently. You won't have to worry about running out of power during your trips with the Talaria Sting, thanks to this high-quality lithium-ion battery pack.