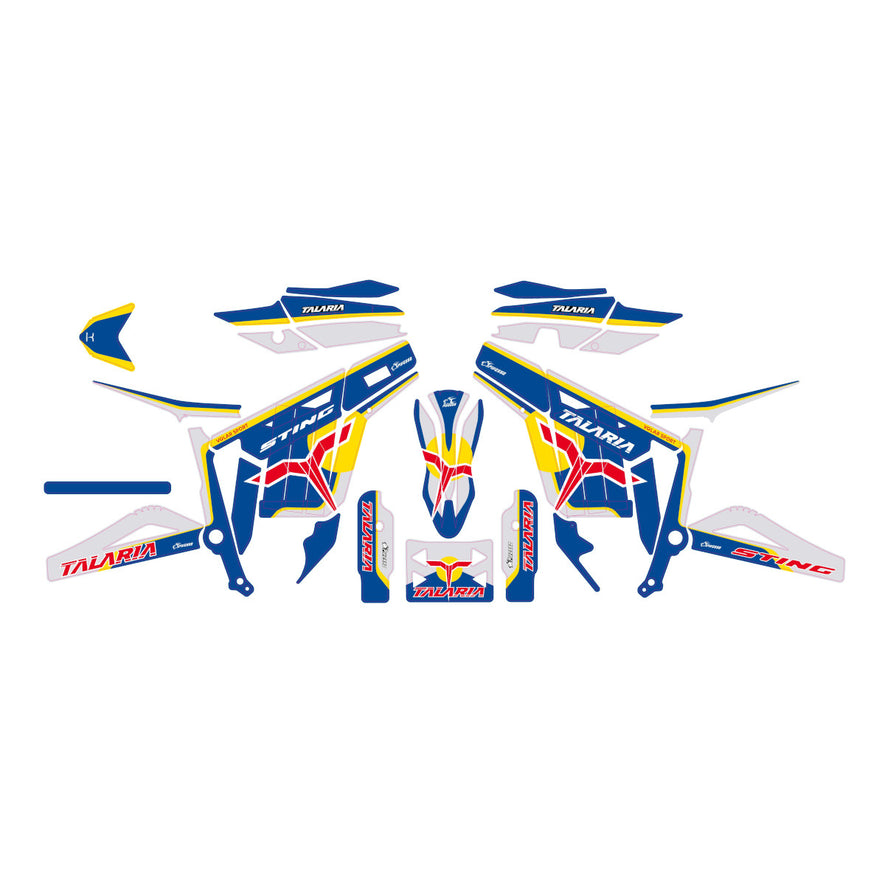 Product Code: VS-KA-TRB
The Talaria Sting - TRB sticker kit is designed to offer a complete and high-quality customization experience for your motorcycle. Made with excellent quality Crystal stickers, these stickers stand out for their exceptional durability, weather resistance, and vibrant colors.
The kit includes stickers that cover the entire surface of your motorcycle, allowing you to completely transform it. Every detail of the motorcycle is wrapped in the stickers, creating a unique and distinctive look that captures attention.
The stickers have a high thickness, which adds a touch of relief and depth to the design of your motorcycle. This extra thickness gives a three-dimensional appearance to the stickers, creating an impressive and unique visual effect.
The application of the stickers is simple and intuitive. After thoroughly cleaning the surface of the motorcycle, simply remove the stickers from the protective backing and carefully place them on the desired areas. Thanks to the quality materials and reliable adhesion, the stickers will remain securely in place, resisting stress and weather elements.
Personalize your motorcycle with the Talaria Sting - TRB sticker kit and let your distinctive style reflect in its aesthetics. With high-quality Crystal stickers, full coverage, and high thickness, your motorcycle will be a true spectacle on two wheels. Every detail will be enriched with a touch of elegance and sophistication, attracting admiring looks wherever you go.
High-quality Crystal stickers kit
Covers the entire motorcycle
High thickness