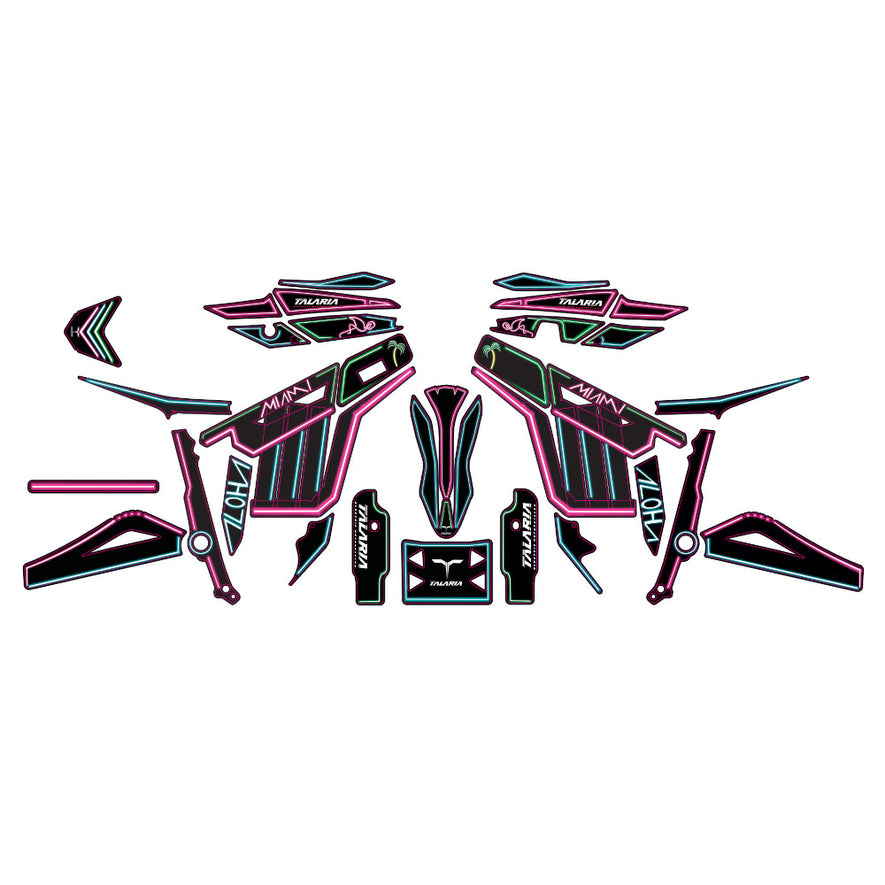 Product Code: VS-KA-NN
The Talaria Sting - Neon sticker kit has been specially designed for those who want to stand out on the road with a bold and vibrant style. Made with high-quality Crystal stickers, this kit offers exceptional durability, weather resistance, and a noticeable brightness.
The stickers included in the kit cover the entire surface of your motorcycle, allowing for a uniform and complete coverage. The vibrant and luminous neon colors give your motorcycle a modern and energetic look, attracting the attention of anyone you encounter on the road.
Thanks to the high thickness of the stickers, an extra dimension is added to their design, creating an engaging three-dimensional effect. This distinctive feature gives your motorcycle a dynamic and eye-catching appearance, allowing you to stand out from the crowd.
The application of the sticker kit is simple and intuitive. After thoroughly cleaning the surface of the motorcycle, simply remove the stickers from their protective backing and carefully place them on the desired areas. With the quality materials and reliable adhesion, the stickers will remain securely in place, withstanding daily stresses.
Personalize your motorcycle with the vibrant and bold style of the Talaria Sting - Neon sticker kit. Let your motorcycle shine with energy and style on the road, attracting admiration wherever you go. With high-quality stickers and complete coverage, your style will be unique and ready to make a statement of originality on the road.
High-quality Crystal stickers
Cover the entire motorcycle
High thickness