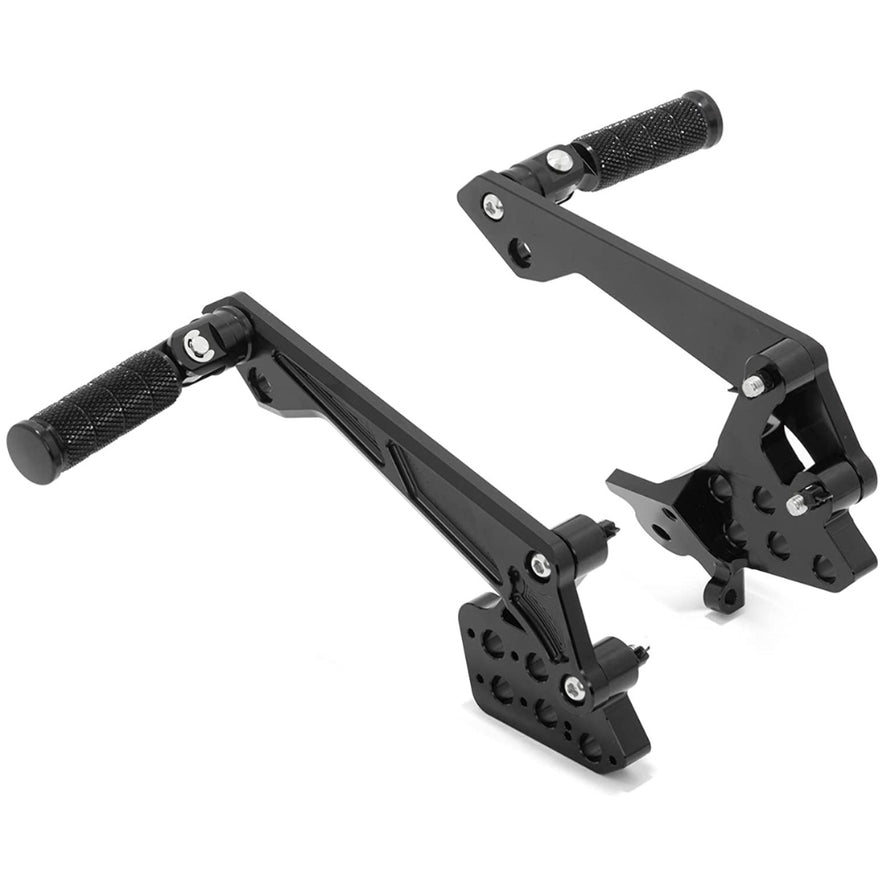 Product Code: VS-PED-PAS
The complete passenger footpeg brackets from VOLAR SPORT are an essential accessory for your TALARIA Sting motorcycle. These brackets are made from solid aluminum, ensuring strength and durability during your rides.
The footpegs are adjustable in 5 different positions, allowing you to find the most comfortable and suitable position for your riding needs. This feature allows you to customize the height and tilt of the footpegs for optimal comfort during your journeys.
The set includes both the front and rear footpeg brackets, providing complete coverage for the entire motorcycle. Additionally, the rear footpegs are foldable, offering you additional positioning options and adaptability.
These footpeg brackets not only enhance the rider's comfort but are also ideal for performing stunts and acrobatics due to their strength and stability. Whether you're riding on the road or off-road, these complete footpeg brackets are designed to provide reliable and long-lasting performance.
Furthermore, the included passenger kit allows you to comfortably carry a passenger on your motorcycle, ensuring a safe and stable seating.
Take on your road or off-road adventures with confidence thanks to the complete passenger footpeg brackets from VOLAR SPORT, offering you comfort, versatility, and safety on your TALARIA Sting.
Includes:
Front footpeg brackets
Rear footpeg brackets
Foldable rear footpegs
Also great for stunts and freestyle.