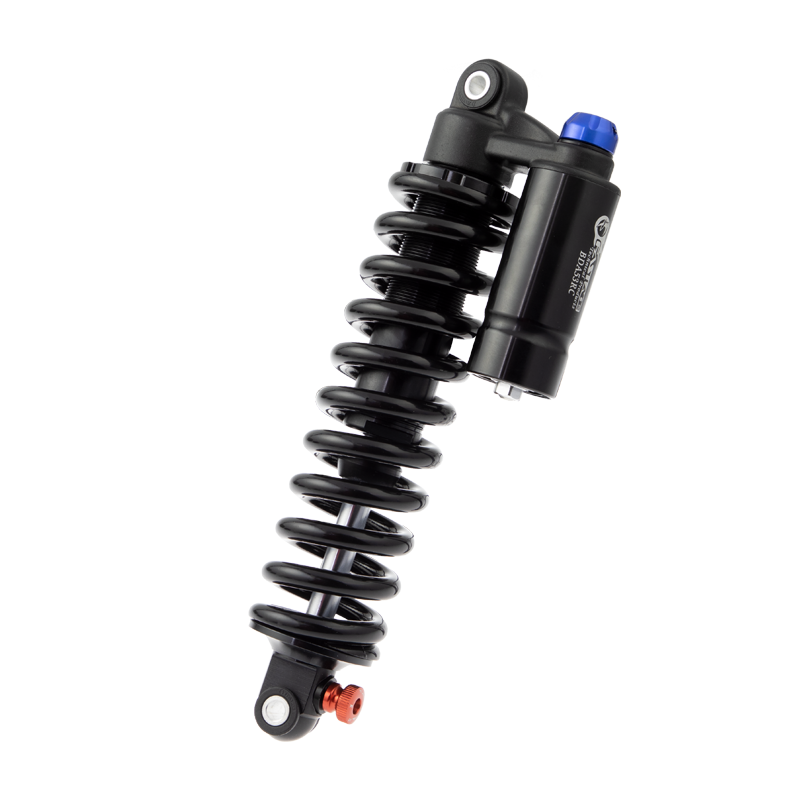 Product Code: 42600-56001-000-16-18
The FASTACE BDA53RC rear shock absorber is specifically designed for the TALARIA STING, offering high-quality damping and exceptional performance. This shock absorber is the ideal choice for electric motorcycle enthusiasts of all ages who want to improve comfort and control during their rides.

With a 450-pound spring and a 265mm stroke, this shock absorber provides a range of adjustments that allow you to tailor it to your riding preferences and terrain characteristics. Whether you prefer a softer or stiffer ride, you can easily adjust the shock absorber to achieve the desired response.

The high-quality construction and reliability of FASTACE components ensure uncompromising durability over time. With their expertise in the industry, FASTACE has created a shock absorber that guarantees friction-free movement and quick response to impacts.

Installing the FASTACE rear shock absorber on your TALARIA STING is simple and fast, allowing you to immediately enhance your riding experience. You will feel the difference from the first moments, with improved stability, control, and comfort.

Whether you are a young enthusiast or an experienced rider, the FASTACE rear shock absorber is the perfect choice to enhance your TALARIA STING and enjoy a customized riding experience. Get ready to conquer the terrain and surpass your limits with the FASTACE rear shock absorber.
Technical Specifications:
FASTACE BDA53RC
Rear shock absorber for TALARIA STING
450-pound spring and 265mm stroke