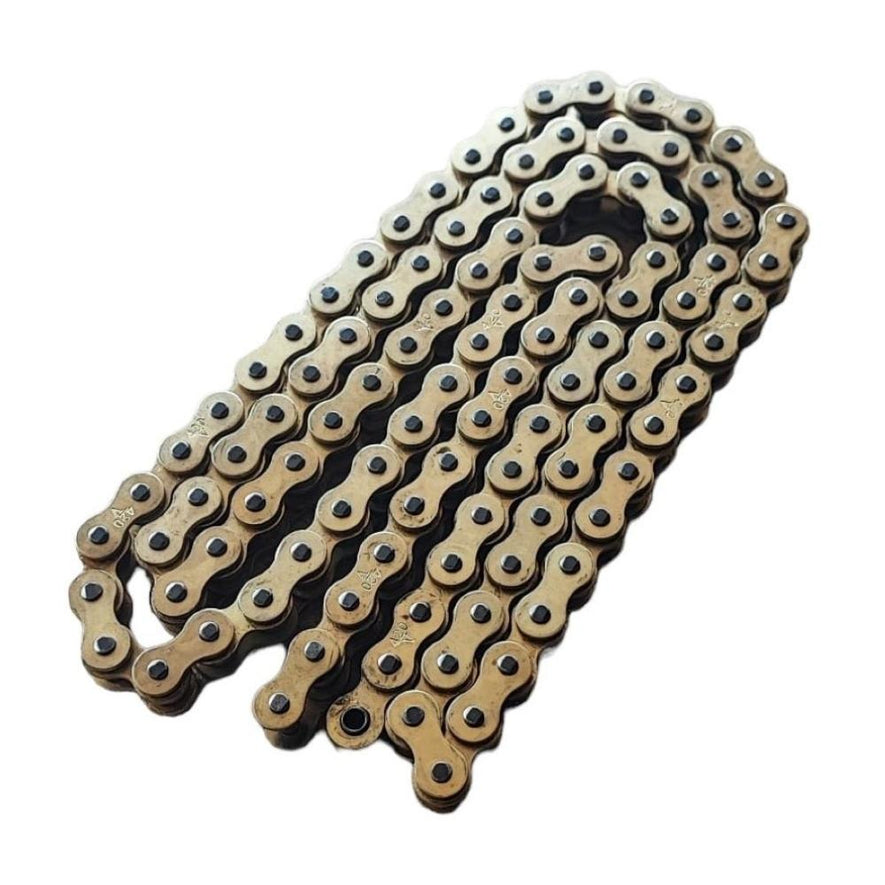 Product Code: 31353-56000-000-5-10+4
Quantity: 1
The 420-110 chain is designed to provide excellent durability and strength, ensuring efficient power transmission from your motorcycle. With its length of 110 links, it fits perfectly into your transmission setup.
Made with high-quality materials, this chain is built to withstand mechanical stress and the strains encountered during riding. Its robustness and reliability make it ideal for tackling challenging riding conditions and variable terrains.
The 420-110 chain offers excellent resistance to wear, maintaining its efficiency over time. It can handle heavy loads and minimize premature wear, ensuring greater longevity and consistent performance.
The installation of this chain is simple and quick, thanks to its links and included rivet-type closure. Be sure to perform proper maintenance, including regular lubrication, to preserve its performance and longevity over time.
Choose the 420-110 chain to ensure reliable power transmission in your motorcycle. Rely on a high-quality component that will allow you to enjoy a worry-free riding experience and superior performance on both on-road and off-road adventures.