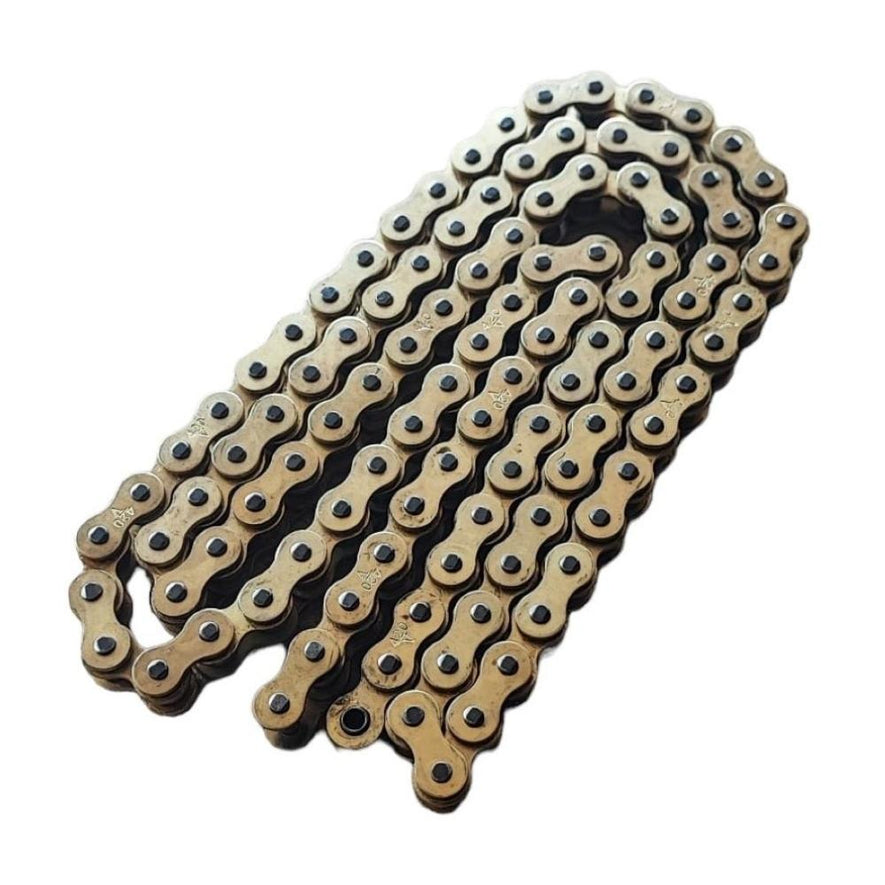 Product Code: 31353-56000-000-5-10
The 420-106 chain is designed to provide superior performance and reliable power transmission for electric motorcycles. This chain is the ideal choice for riders seeking a durable and long-lasting component for their transmission system.
With a specification of 420-106, this chain is designed to fit your electric motorcycle perfectly, offering excellent grip and efficient power transmission. Its robustness allows it to withstand the most intense demands during riding, ensuring smooth and reliable operation.
Made with high-quality materials, the 420-106 chain offers superior resistance to wear and corrosion, ensuring long-term durability. This will allow you to tackle your motorcycle adventures without worrying about a worn-out or broken chain.
The installation of the 420-106 chain is simple and quick, allowing you to replace your old chain in a few steps. Its compatibility with electric motorcycles makes this chain a versatile choice for a variety of models.
Face the road with confidence and peace of mind thanks to the 420-106 chain. Whether you're riding through city streets or venturing off-road, this chain will provide the durability and security needed for reliable power transmission. Get ready to experience smooth and seamless riding with the 420-106 chain.
Quantity: 1