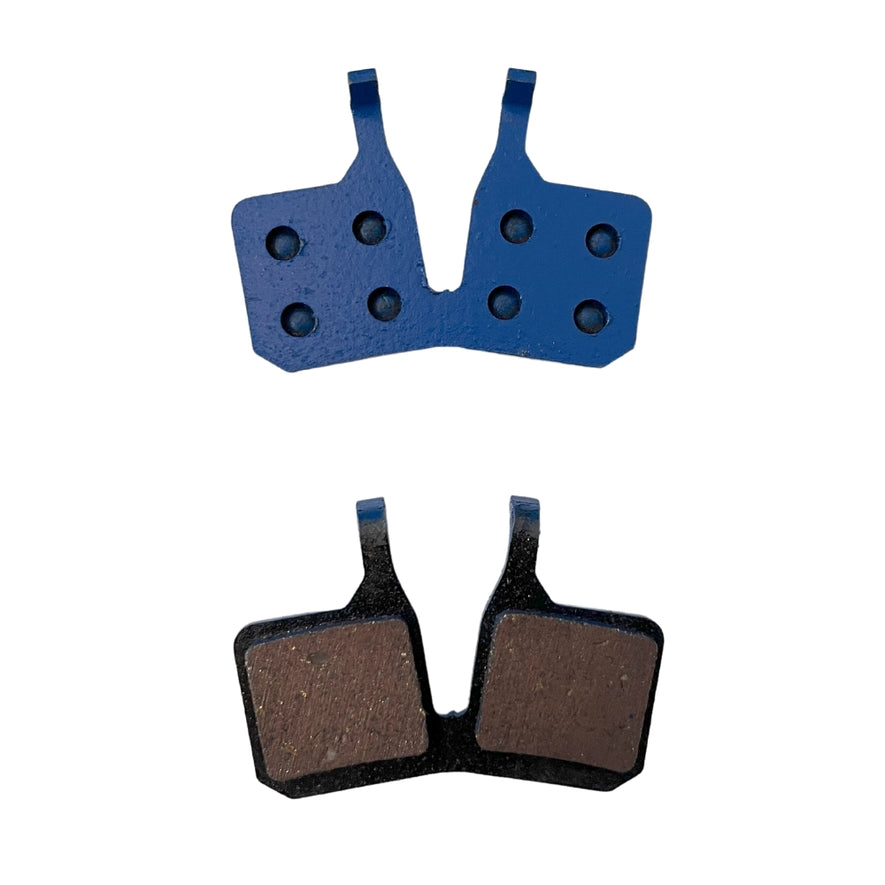 Product Code: P29-DS
Deaneasy P29 brake pads are designed to provide a significant increase in braking power and high-temperature resistance. These pads are suitable for use with the standard braking system and are compatible with 4-piston Shimano systems.
The "Semi-Metal Performance" line of Deaneasy pads has been specifically developed to offer excellent performance in gravity disciplines, where high-temperature resistance is crucial to prevent a decrease in braking system effectiveness, known as FADING phenomenon. The semi-metallic dual carbon compound, enriched with Kevlar and graphite, provides powerful and modulated braking in all conditions, whether on dry or wet terrain, even with a cold braking system.
Deaneasy P29 brake pads are designed to be quiet, ensuring effective braking without annoying noises. They offer optimal bike control, both during challenging descents and intense braking situations.
If you're looking for brake pads that enhance the braking power and high-temperature resistance of your 4-piston Shimano system, Deaneasy P29 pads are an excellent choice. Thanks to their high-quality compound and design tailored to gravity disciplines, these pads ensure reliable and high-performance braking, allowing you to tackle your routes with increased safety and control.
Quantity: 1 pair