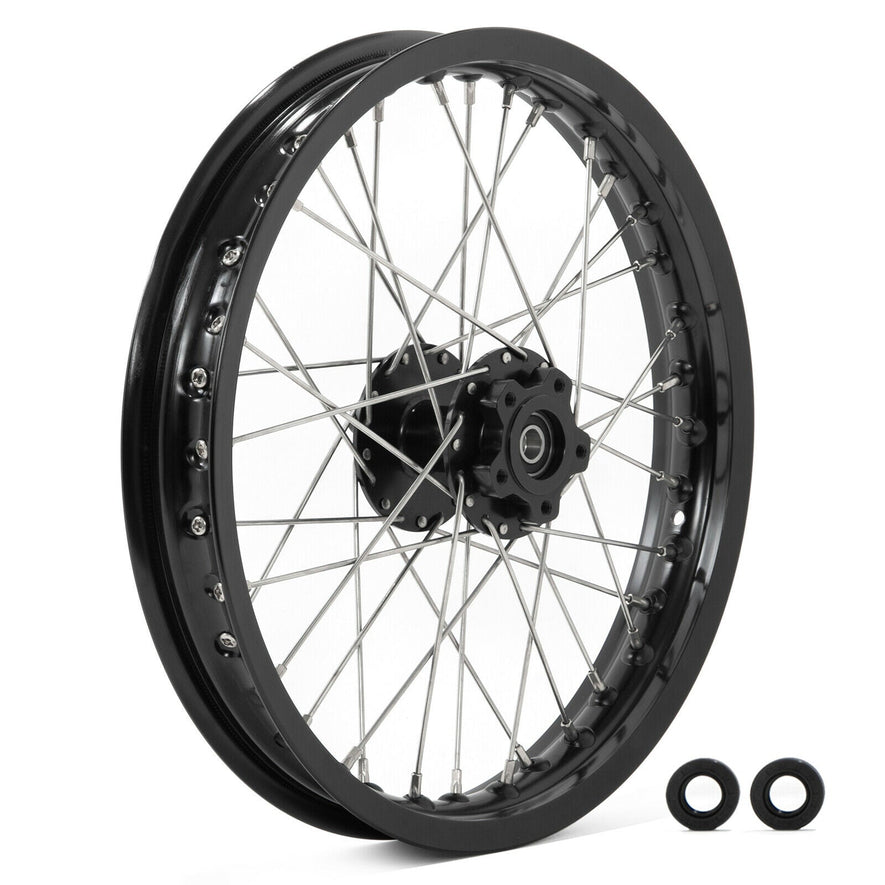 Product Code: 31130-56001-000
The assembled rear wheel 17"x 2.15" with TALARIA hub is designed to provide optimal performance and superior durability for your motorcycle adventures. This wheel is the ideal choice for riders seeking a high-quality component to enhance the handling and efficiency of their electric bike.
With a size of 17"x 2.15", this rear wheel offers perfect adaptability and secure tire grip. Its robust and reliable construction ensures long-lasting durability, allowing you to confidently tackle challenging terrains and demanding obstacles.
The TALARIA hub, included in the wheel assembly, provides solid support and a stable connection between the wheel and the rear axle of your bike. This contributes to improved power transmission and smoother riding, ensuring optimal performance in all conditions.
The assembly of the rear wheel simplifies the installation process, saving you time and effort. You can easily replace your old wheel with this complete solution, without the need to search for and assemble the various components separately.
Take on the road with confidence and high performance thanks to the assembled rear wheel 17"x 2.15" with TALARIA hub. Whether you're navigating city streets or venturing off-road, this wheel offers the stability and security required for an excellent riding experience. Get ready to experience enhanced maneuverability and superior control with the assembled rear wheel 17"x 2.15" with TALARIA hub.