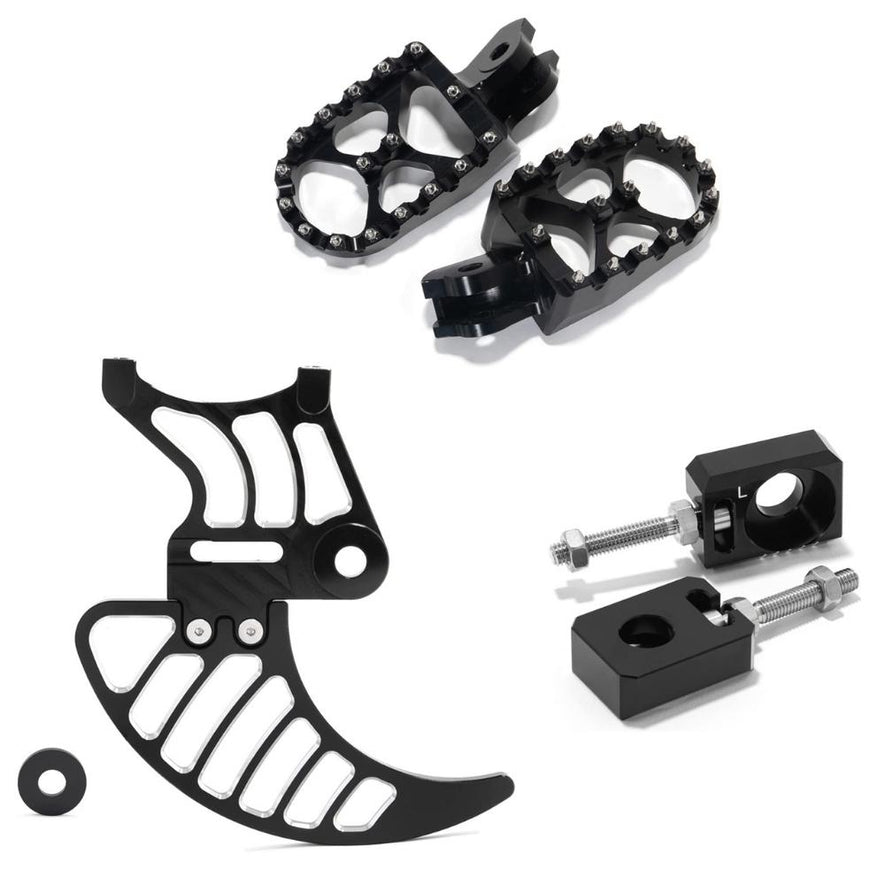 Product Code: VS-CD-NE
Quantity: 1
The black aluminum brake disc cover is designed to provide effective protection to the rear brake disc of your motorcycle. With its sturdy and durable design, this disc cover is capable of safeguarding the brake disc from stones, debris, and tree branches that could damage it during the ride.
Made of high-quality aluminum, the disc cover offers solid protection without adding excessive weight to your motorcycle. The black aluminum gives the disc cover a sleek and resilient appearance that perfectly complements the overall design of your bike.
Compatible with TALARIA and SUR-RON models, the disc cover easily fits onto the rear brake disc without requiring modifications or adjustments. It is designed to ensure easy installation and a perfect fit, providing reliable protection in every situation.
By keeping your brake disc safe from impacts and collisions, the black aluminum disc cover extends the lifespan of the disc itself, reducing the risk of damage and premature wear. This allows you to enjoy efficient and secure braking without worries.
Choose the black aluminum disc cover for complete protection of your rear brake disc. Rely on a sturdy and high-quality component that will allow you to confidently tackle any terrain, knowing that your brake disc is protected and ready to deliver optimal performance.