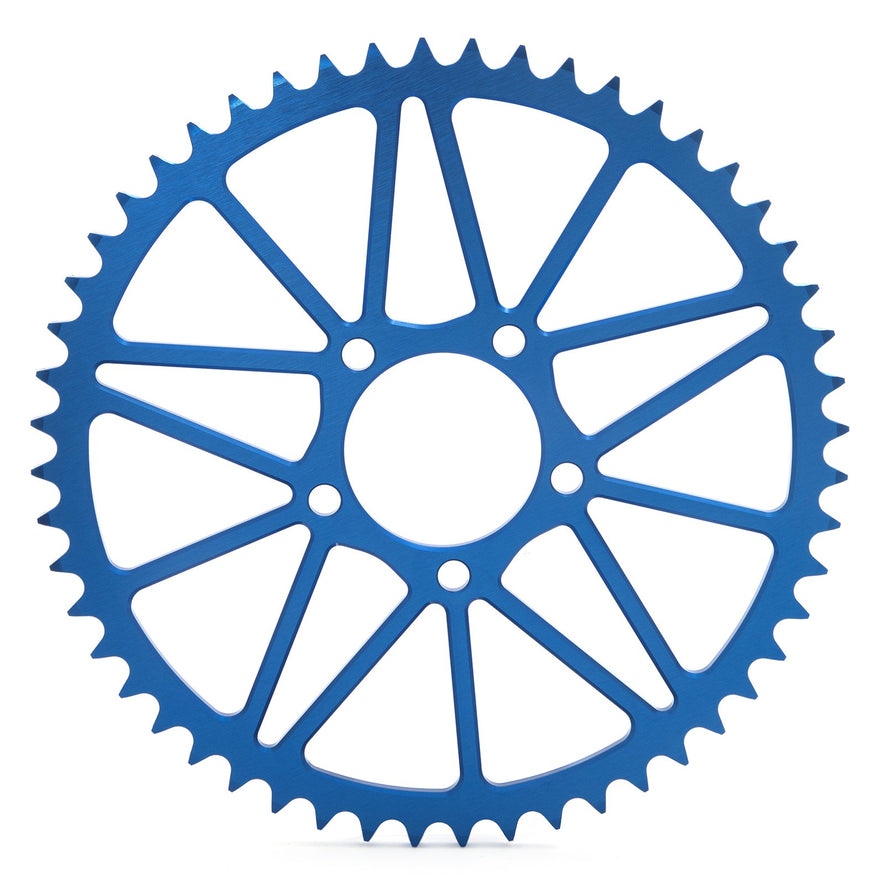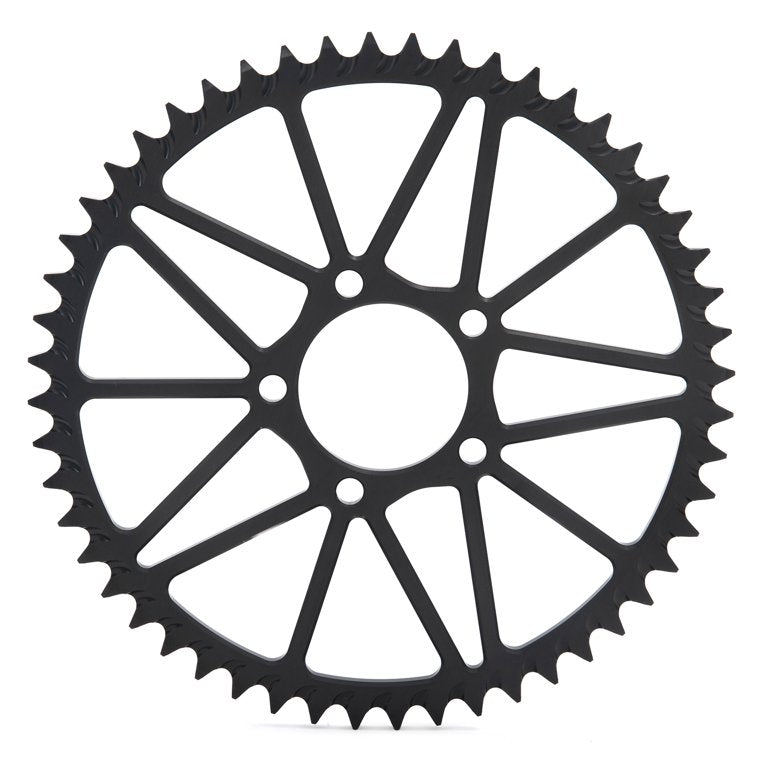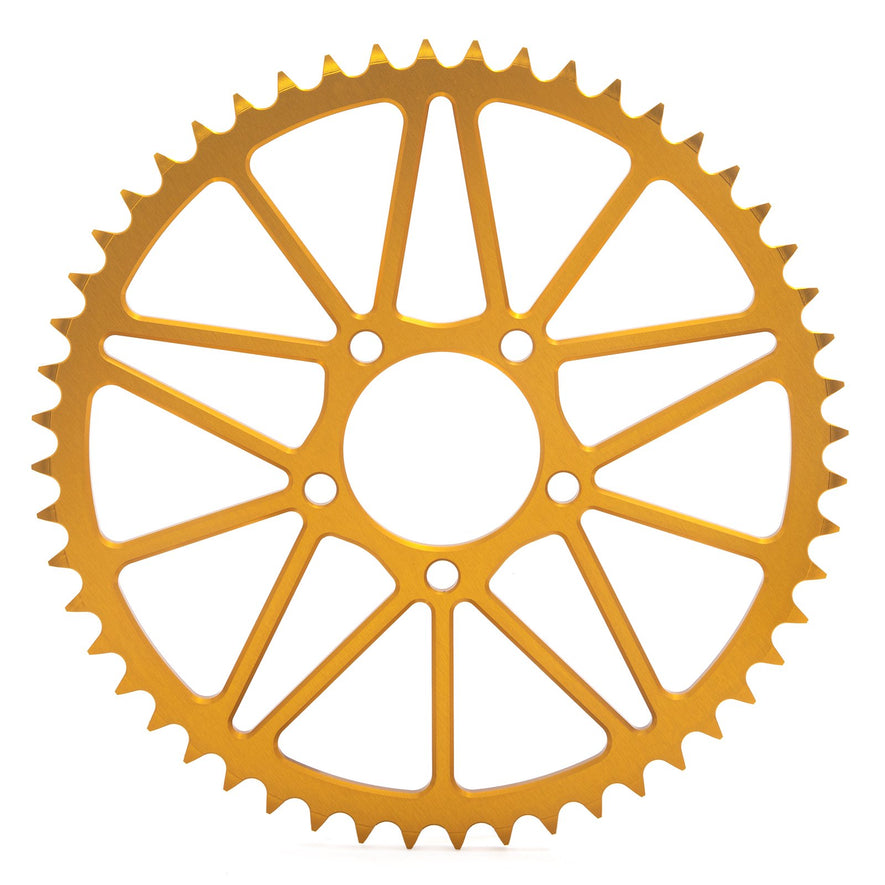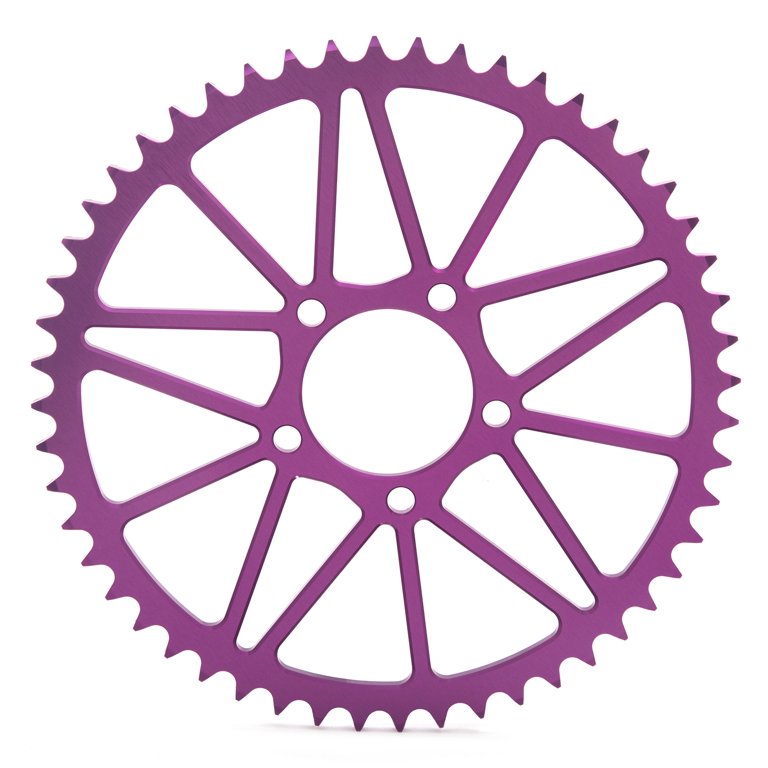 Product Code: VS-CR-52BL-AL
The 52T Blue Aluminum sprocket is designed to provide high performance, eye-catching appearance, and superior durability for your motorcycle adventures. With its 52 teeth, this sprocket offers an optimal gear ratio to enhance your vehicle's performance.
Made of high-quality aluminum, this sprocket ensures exceptional lightweight without compromising strength and durability. Aluminum is known for its robustness, corrosion resistance, and heat dissipation properties, contributing to better efficiency and performance.
The vibrant blue color of the 52T sprocket adds a distinctive style to your bike, allowing you to personalize its appearance and stand out from the crowd. This component will not only improve performance but also add a touch of character to your vehicle.
With its 52 teeth, this sprocket offers increased torque and acceleration, enabling you to tackle challenging and steep terrains with ease. The greater number of teeth ensures better load distribution and optimal transmission efficiency.
The installation of the 52T Blue Aluminum sprocket is simple and fast, thanks to its design compatible with standard motorcycle transmission systems. Be sure to perform proper installation and maintenance to ensure the best performance and long-term durability of the component.
Quantity: 1
Choose the 52T Blue Aluminum sprocket for a more powerful, reliable, and stylish riding experience on your motorcycle. Rely on a high-quality component that combines superior performance, eye-catching style, and long-lasting resilience to make your motorcycle adventures even more exciting.