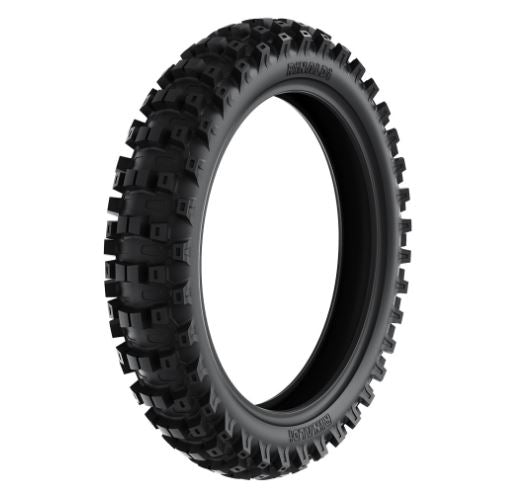 Product Code: RIN-90/100/16
The RINALDI 90/100-16 rear knobby tire is designed to deliver superior performance on challenging terrains. With its enhanced knobby pattern, this tire increases traction and improves road grip during riding on uneven terrains.
This tire can be used as both a front and rear tire, ensuring stable and safe riding in various terrain conditions. The enhanced knobby pattern provides a larger contact surface with the ground, allowing for better grip and stability during accelerations, braking, and curves.
The RINALDI rear knobby tire is specially developed to fit the Talaria Sting, offering reliable performance and powerful riding on difficult terrains. Its durable construction and high-quality rubber compound ensure long-lasting durability and consistent performance even in challenging conditions.
Please note that this tire does not bear the CE marking.
Choose the RINALDI 90/100-16 rear knobby tire to achieve superior traction and improved road grip on your Talaria Sting. Conquer challenging terrains with confidence and enjoy powerful and controlled riding thanks to this robust and high-performing tire.
Quantity: